Social media engagement ideas don't come easy. Creating interactive posts for social media is just not a skill for everybody. It takes a very special person to consistently create fun social media engagement posts. That keep your readers coming back for more.
If you've been reading my blog you know I am obsessed with social media marketing and I use my social media platforms to document my progress as I learn all that I can.
Make sure you read my post on Simple Ways To Grow Your Social Media Presence. There's also a short video included you don't want to miss. In today's post I want to specifically focus on the GOLD!
And that's the engagement.


Increasing your engagement on all social media platforms should be number one on your social media marketing strategy. I used to ask myself: Is social media engagement important?
I realize the answer is YES! Extremely important.
How Do You Increase Engagement On Social Media?
The more you engage with your social media friends on social media platforms the more your content is visible to the end user. Instagram, Youtube and even Facebook — they all LOVE it when you find creative ways to keep users on their platforms. Any by creating social media engagement posts ideas it does the trick each time.The algorithm knows when you are in DM's, it knows when you are responding to comments and posting regularly. And FOR THAT it loves you.
I want to share with you the 8 Small things I do daily to increase engagement on my social media accounts. Social media engagement ideas that actually work.
1. Return & Respond To Comments
Take 30 minutes out each day to respond to comments. I mean I'm pretty sure you can spare 30 minutes a day.
I Visit my old comments and make sure I didn't leave any just hanging. If I missed any, I usually follow these simple steps: Like, Respond, Return the favor – next go find one of their recent or even an old post or old video and drop a comment.
Doing this makes you stand out in a way like no other. Keep that engagement with other accounts going. The algorithm will favor your content for that.

2. Engage With Other Creators Similar To You
I always visit the accounts of my favorite social media influencers. The ones who inspire me. The ones who I go to for motivation. These people are usually content creators who create similar content as me.
Ideally, their audience will like my content because we both post similar content. It's okay to go in and "heart" their comment or drop any kind of value within their post.
Their already established audience will see your response and if they like your answer most likely they are going to come find you on social media and see what type of content you have to offer.
It's not stealing their audience, its simply providing value.
3. Participate In Facebook Groups

Take your time, answer a few questions, offer value to someone that could help them own their journey – 9 times out of 10 it may be similar to your journey. Just always look for ways to provide information that will help others.
Some Facebook groups allow self promotion on certain days. This means you can promote your own links to your content and as time passes you will attract your true audience.
Remember engaging is what drives engagement on social media.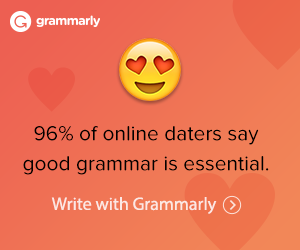 4. Post With A Purpose
I learned that anytime I post on Facebook, YouTube or Instagram I post with a purpose.
What is the purpose of this piece of content? Do I want my readers to visit my website, watch one of my YouTube videos, sign up for my email list?
I usually include this CTA (call to action) in the caption of every post. It's usually at the end or midway through the caption. I'm telling my readers exactly what I would like for them to do after reading this post. You ask and you shall receive, not every time but most.
This is a very solid social media marketing strategy. One that I implemented about a year ago.
5. Edit Alt Text On Instagram
You may not know this, or maybe you do.This is specifically for Instagram. I always go back to my pictures and edit to add alt text.



I learned about the importance of alt text from updating blog posts on my website. Yes this website you are reading right now. The alt text makes your post more visible. It's an SEO strategy for Instagram.
I use relevant alt text that relate to my captions. I have noticed an increase in engagement since doing this.
6. Retweet Or Reshare Other Creators Content
People like it when you share their content. I mean that's almost a no brainer. I love it when people share or save my content.
I make it a habit to reshare comments and or photos I resonate with. This step is important to increase social media engagement quickly but organically. It's nothing like that good ole support. Especially coming from someone you admire or better yet admires you.


How so?
Well, if I share Kris Scott's quote on my social media account and TAG @Krisscott – automatically she will get a notification.
She'll be honored that I'm sharing her content.
And ideally (there's that word again) she will share my share of her content to her 50k followers.
I really hope that didn't confuse you.
Then usually, not all the time but in most cases one or even a few of Kris's 50k followers would engage with my content or maybe even really like my content and follow ME. So I always make sure I share the love!
7. Post Quotes Along With Your Selfies
If you see my Instagram feed now vs. back then (just keep scrolling down, you'll see it)
You will notice that I recently started posting branded quotes along with my many selfies. Quotes that I designed on the FREE version of Canva.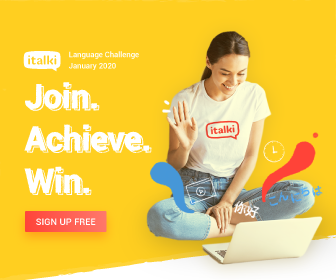 My analytics tell me that my little audience likes quotes. They engage well with quotes. So I decided to add quotes to my IG content calendar and make it a regular post.
The attention span of the average person is very short. If the quotes immediately capture their attention, chances are they will engage with more of my content or at least see what more I have to offer.
8. Utilize Stories
Ya gotta use stories more.
My social media coach would always say this when I very first got started. The minute I expressed interest in social media marketing, I was told I needed to utilize stories. And I mean every day!
Everyone talks about using stories so much. I did one week of stories to test the theory for myself. I had to see what the hype was all about and if stories really contribute to social media growth.
I will confidently say that posting stories for 1 week straight and using appropriate hashtags grew my Instagram followers by 216.
It worked so well the first time, I decided to challenge myself to an 18 day story challenge starting 8/25/2020. For 18 days straight I am going to post a story every day. I'll be posting to Facebook and Instagram simultaneously.
And if you are reading this I want you to JOIN ME! All you have to do is click the image below and download your very own calendar. Make sure you use the hashtag #allthingscheri in EVERY STORY!



I'll count my numbers before I start and compare to the number of followers in the end. Make sure you are following me so you won't miss it. It's gonna be FUN!
Conclusion
I was so excited to write this post and share this information. I hope these ideas have set off lightbulbs for you and made you put your thinking caps on!
These little task will be sure to engage your social media followers and keep them coming back for more.
The best part about it these ideas are repeatable each month!
Since I started implementing these simple strategies I quickly noticed the increase in my engagement.
What are some ways you increase social media engagement? Do you find that some ways work better than others? Have you tried any of the ways listed above to increase engagement on social media?
XOXO
-Cheri-